Getting ready.....getting excited......getting covered in paint!!!
Posted on
I have been staying in Kishorn on and off for the past few weeks, making a start on getting the shop organised. This included a very timely Summer Solstice bonfire in the back garden after the recyle bin started groaning with the amount of cardboard I was trying to feed it!
Three weeks later and the shop is now empty of anything that is not going to be useful....the outside is looking nice and white.. .....my better other half (!!!) has turned his hand to routing and made me some wonderful shop signs which are now up and getting some lovely interest from locals and other passers by.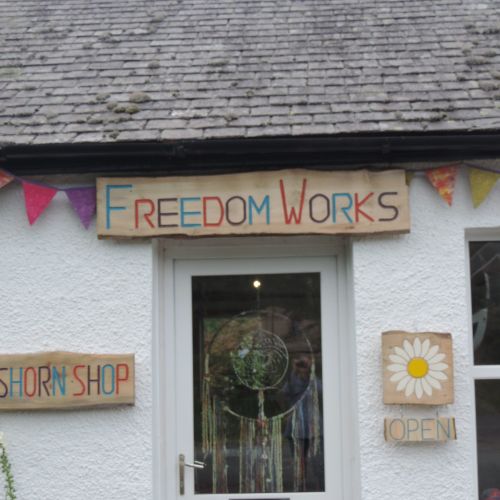 The inside of the shop has also been painted and is having a well earned resting period for a couple of weeks to give the space some time to refresh.
I have now returned to Elphin for a couple of weeks and will be out and about, collecting the stock from the individual artists and crafters, ready to start filling every shelf, wall space, nook and cranny from the beginning of August.
Well, that is the end of my first entry on here......I am now off to battle the more tedious requirements of setting uop a shop, including getting all the utilities in place, designing and ordering flyers and business cards, and the "joys" of setting up a brand new printer that was delivered yesterday (!!!!) so my second post may take a while.............so for now, don't forget to "Follow the daisy!" (more on that in the future)......