Freedom Works Kishorn is an exciting venture situated on the North Coast 500 route in the idyllic Wester Ross area of the Scottish Highlands. This quaint little shop opened it's doors for the very first time in September 2020, with a warm-hearted welcome for all.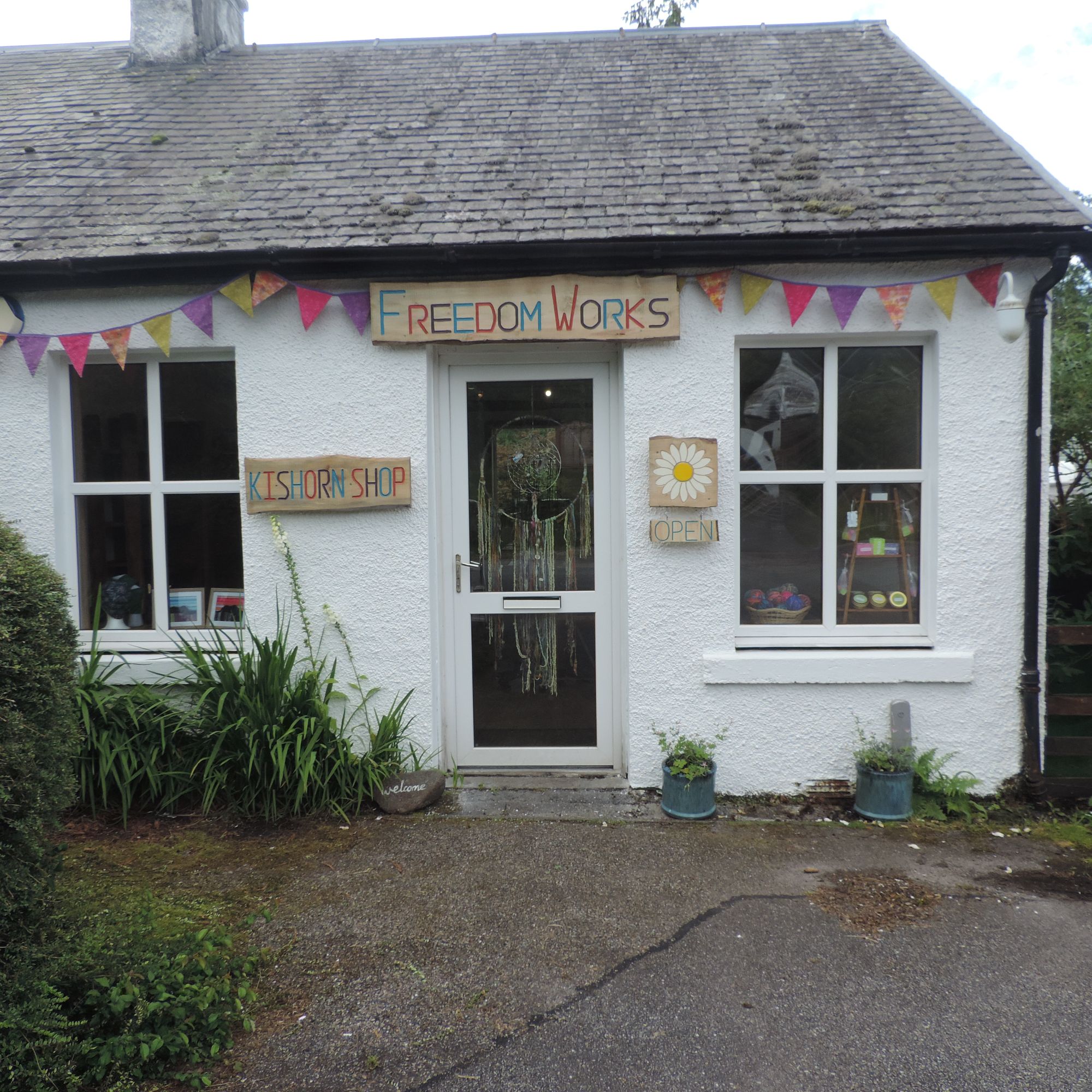 The shop showcases a diverse collection of unique pieces of art and crafts, all made with love by individuals living in the Highlands. At any given time there will be items in the shop and featured on the website from at least twenty different vendors living and working either in Kishorn and the surrounding area or further afield in other areas of this glorious environment.
Here you will find every hook, shelf and wall space filled with wonderfully unique items, as varied in their intrinsic properties as the different artists and crafters that have put their heart and soul into each and every item they have produced.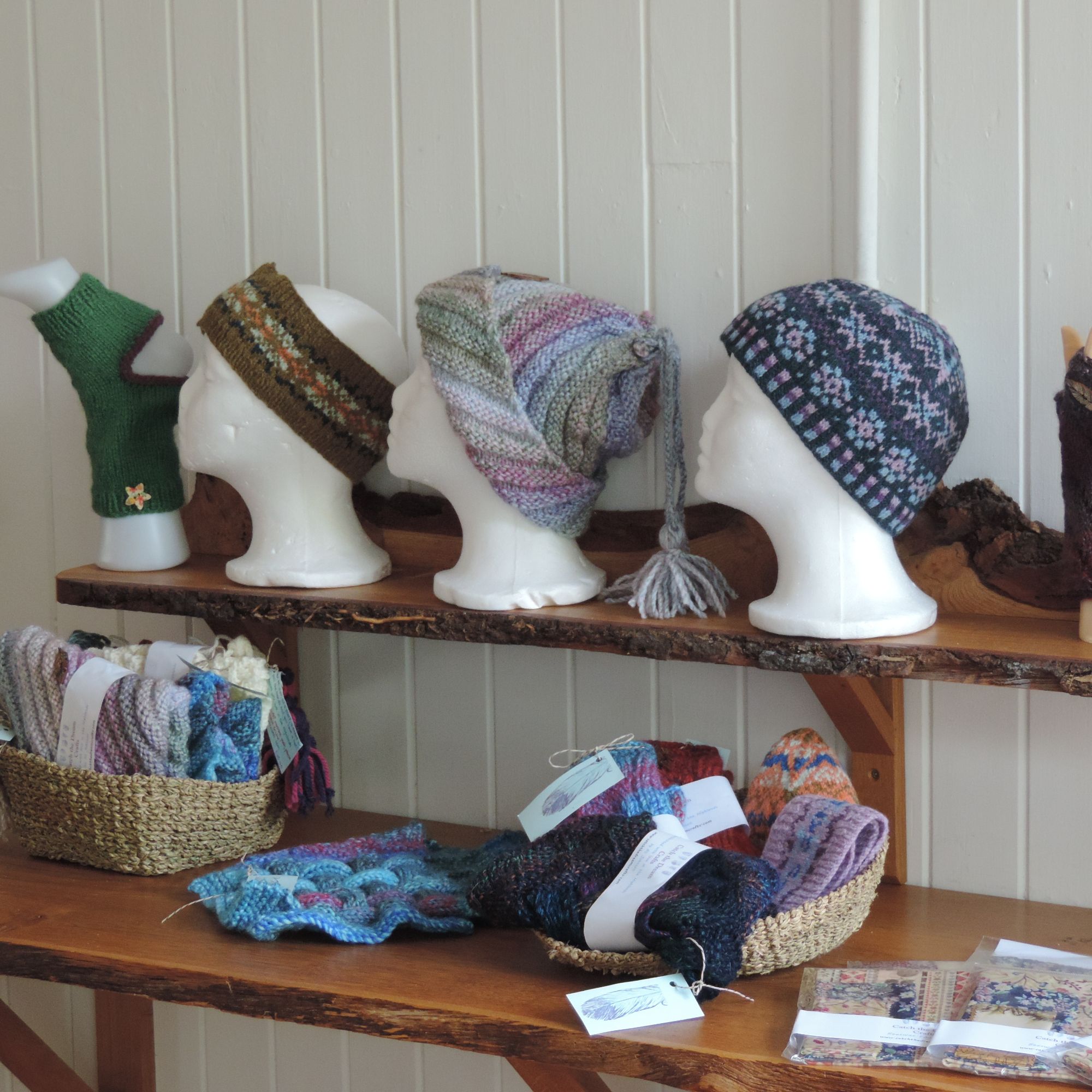 Freedom Works Kishorn will be somewhere that visitors will remember long after they have left.
It will not only be the vast range of unique items that greets them.......it will be the atmosphere here that invites you to linger and enjoy the whole experience - to enjoy how time appears to slow down as soon as you open the door to enter.
As the little doorbell chimes you will be transported into a world where the magic of this creative space slows down time; you will be able to let the atmosphere overwhelm your senses ~ whether it's with the scent of the candles or incense burning, the visual delights of dreamcatchers and window hangings catching the light, the wonder of the array of different stock, including original pieces of art, prints, cards, woodwork, pottery, jewellery, hand-knitted items, books, jigsaws, candles, incense, seaweed and sea salt products, painted pebbles and so much more.
A warm welcome is always assured .......and you never know, if the kettle's just boiled, stay a while and relish the feeling; for that very moment you have stepped out of the ordinary into somewhere special ~ somewhere that will stay with you, a place that you will want to return to as if you are returning home and a place you will want to share with others so that they too can experience the little piece of magic that lies within these walls and whatever you take away with you, you will also be taking something else ~ a feeling that whatever made you decide to slow down your journey and enter was a matter of destiny, often to be repeated, shared and never forgotten. And for when you are unable to visit the shop in person, this website will provide you with everything you need to re- capture this special place until you return once more.
On the Gallery page you can browse the latest art and craft items - you can find out more details such as price & postage by contacting me or visitng the Facebook page.
From the Artists and Crafters page you can follow links to some of the artists and crafters websites or facebook pages to learn more about the individuals as well as the amazing items they create, including my own (Catch The Dream Crafts).
On the Blog page you can find out more about what it's like to live in these glorious surroundings and by entering your email address in the box below, you can subscribe to the Freedom Works Kishorn newsletter which will keep you up to date with what is happening in the shop ~ what's new, what's on special offer, any forthcoming events or workshops and what's happening in the area in relation to the wildlife and the seasons. This email will provide you with all you need to know regarding Freedom Works Kishorn until once again you hear the ring of the bell as you walk back through the door.